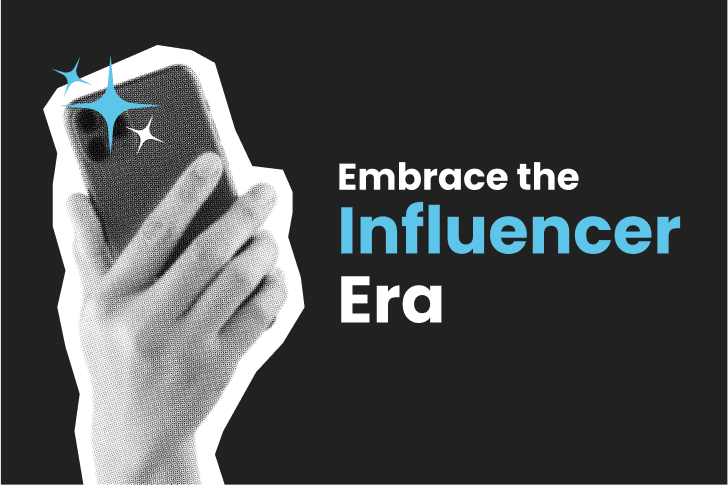 Influencer marketing done right, results in real influence. Any business that chooses to add this powerful channel to their marketing mix has the potential to gain a sweet return on investment and reach savvy millennial consumers.
Before diving into how you can leverage this channel, you need to understand what influencer marketing is all about.
What does Influencer Marketing mean?
The practice of working with influencers to promote your brand is called influencer marketing. Influencers are trusted individuals with high visibility and a large, dedicated following on social media, who can influence their audience to take a desired action.
How to find influencers for your business?
As a brand, finding the right influencers is key to the success of your campaign on social media. The truth is that there is no secret formula that works for everyone, so take time to research and begin building a list of relevant influencers. To help you narrow down your search, make sure the influencers have an audience that aligns with your target audience and have the power to motivate consumers because of their perceived authority and elevated social status.
How to set up a budget?
Knowing the different types of influencers will help you plan your budget and strategy. Here are the different influencer types your brand can partner up with:
Celebrities (>1 million followers)
Mega influencers (500k-1m followers)
Macro influencers (100k – 500k followers)
Micro influencers (10k – 100k followers)
Nano influencers (1000 – 10k followers)
As a rule of thumb, the amount you are willing to spend on your influencer marketing campaign will determine the type of influencer you can work with, the type of content (text post, lifestyle photo, video) and the size of the campaign (single or multiple posts). The goal isn't to work with every influencer out there or the one that has the most followers, but the ones that can make an impact.
How to build an influencer marketing strategy?
A really simple way to make sure you are always working towards the right objective is to:
Define your goals (generate leads, gain more followers and engagement, promote company launch, increase click-throughs, etc)
Choose a campaign type (product placement, giveaway, social media takeover, discount code, event, long-term partnership, etc)
Have clear guidelines for the audience you want to reach and the desired action
Identify the best influencers and set expectations
Track the performance of your partnership (traffic, engagement, conversions or other metrics)
Do you want to take your influencer marketing campaigns to the next level? Join us and we will pair you with the right influencers for the maximum return on your investment.