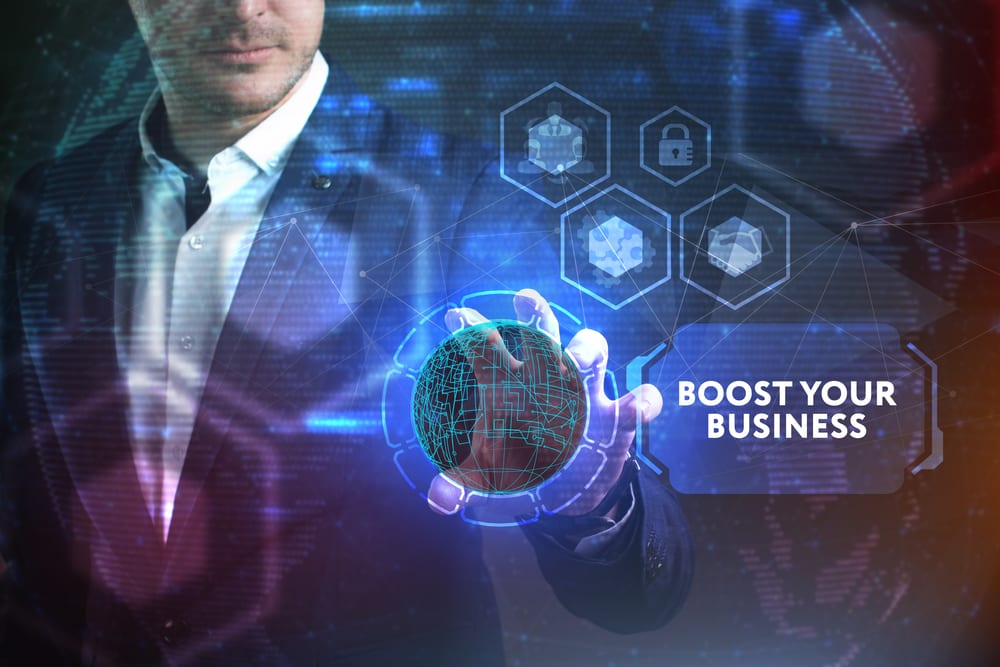 Starting a business is not an easy thing to do. It can be a very costly and slow process to just get things off the ground. Running your own small business can be exciting and fun, but if you plan to succeed, you must market your business, whether you are good at marketing or not. Marketing is an expensive venture and the last thing you need is to be pouring money or time into techniques that are not attracting customers or putting your name and brand out there.
There are numerous free or low-cost tips and tricks you can utilize to promote your business and pull in new customers. The internet is a gold mine when it comes to marketing platforms, and the cool thing is does not cost you an arm and a leg. You just need to know the right places to go and to look. In the early startup stages, you might not have loads of money to throw around in promotion but there are still effective ways to get your name out there.
12 Cost-Effective Ways to Promote Your Business 
Create a Quality Website
Having an attractive website does not need to cost you a lot of cash. Using some basic computer skills, tools, and knowledge, you can create a stellar site. There are easy templates you can use where all you need to do is upload your images and the text.
Keep your website simple. It does not need to be over the top and flashy. An about page, contact page, home page, and a gallery to showcase some of your best work, goods, and services can do the trick. A website that is properly set up can have more customers and prospects visiting your site and browsing. It can help your rankings in the search engine results that result following someone's entry into the search bar on popular sites like Google and Bing.
Use Free Internet Listings
There are many websites locally and internationally, such as Google, that have free business listings. Ensure you market your business on as many free local listings as you can get your hands. Craigslist and Yelp are other platforms that have free listings. Depending on the type of business you have, you can use these sites to promote the products and services offered.
There are other trusted directories such as TripAdvisor and HomeAdvisor that you use in some industries, so customers can see you as reputable and worthy of their business and time.
Having a Logo or Tagline That Is Catchy
This is a simple yet creative way to get your business out there. A creative catchphrase that customers and other people can relate to enhances your business and helps to give it a personalized touch and bring in more clientele.
Start a Blog!
A blog is a more direct way to connect and communicate with your consumers and helps to give your business a recognized name through followers across the globe. This must be a consistent thing where you keep people updated on things that are going on in your business, upcoming events, new products and services, and sales.
With blogging, you can reach out to a pool of persons. It is not only those who are ready to make a purchase, but also those who still need a little more convincing. You can try something called blogger outreach. This is a process where you try to put the business' product or service in the eyes of influential bloggers and journalists through email. This is so they can talk about your business to their fanbase and send them right over to you or your website, which again, must be polished.
Try Speaking at Events
These events do not have to be elaborate or have some world-famous guest speakers. You might not have a huge fanbase or following on Twitter or Instagram, but you can consider speaking at events, regardless of the industry you are in. Invitations to speak and share your expertise may come along. You must be ready to take advantage of them. Do not just show up at the event. Take part in the proceedings.
The aim here is to get consumers interested. Local events, such as conferences with roughly 50 people can do a great deal for businesses and it can work for you too. You can try online forums, talks, summits, etc. Put yourself out there to a wide variety of people across many countries. Just like that, you can have no customers pouring in.
Get Reviewed 
As simple as it may sound, one of the biggest boosters you can get as an upcoming business is a positive rating, comment, or review. This shows customers and persons browsing that you can deliver tremendous services and that you are doing all that you say you are going to do.
Persons are often skeptical about new businesses that are just making their rounds in the industry but having a few good ratings can be the turning point for your business and have you bringing more clients in.
This rating or review can be from one of your friends or just a satisfied customer. Also, if that review came from someone influential, that alone could have you seeing new faces coming into your store, your DMs buzzing with orders and requests, and your phone lines ringing off the hook.
Go Door to Door 
This one might be a little old school but it still works. You can have flyers, posters, and postcards that are well-designed and hand-delivered, which can save you big time on postal charges. Hundreds of postcards can be handed out throughout the day, depending on how much time can be dedicated to walking the neighborhood.
You can do some research on the area and reach out to your target audience to get those persons who are most interested in your goods, products, or services. If no one is home you can leave the postcard at the door or in the mailbox.
Networking
Make friends with other small business owners and not just those in your area. Reach out to others who are more likely to support your business as you support theirs. Promote your business with others in their circles. You can buy, use, and recommend their products and services and they can reciprocate.
Socialize and get to know other vendors and business owners at various events such as fairs, pop-up shops, and other events that business people participate in. This can go as far having as them as an outlet where you can send over a few of your products and have them displayed and sold there.
Create an E-mail List
If your new customers and past customers are willing, you can collect and use their email addresses to send out specials, promotions, and educate them about new products and services that you may have. You can even include writings from your blog, tips and tricks, stories, or an email newsletter about your business.
Creating the list is another way that can have you keep in touch with your client base regardless of its size without spending a dime.
Attend Craft Fairs
This depends on the type of business you have, but craft fairs are very low-cost ways for you to sell your products or promote your list of services. While it can be long and frustrating as people do not always buy what you are selling or you are in a difficult location, it is still worth the effort.
You can take advantage of local craft fairs as they often have lower rates for local vendors and are a good way to get your business name floating in the community and on the streets.
Use Community Bulletin Boards
Banks, grocery stores, and other local organizations and businesses have bulletin boards where small businesses, tutors, and other services can post their business cards, flyers, posters, and other advertisements. You can make use of these bulletin boards to get your name and brand out there. These establishments see thousands of people daily your information is bound the catch a few eyes.
Use Social Media
For businesses that are new and upcoming, asking friends are family members how to promote your business is a good way to start. Social media is a very powerful tool that can help your business get there. With the help of a few friends, family members, and that one popular/influential person you know, your goods, products, services, and promotions can spread like wildfire on social media. This can result in persons from different locations reaching out to you for products and services, which can see your profits skyrocketing.
You must also become an active person on as many social media platforms as possible, including YouTube, Twitter, Facebook, Pinterest, Instagram, and TikTok. You must remain relevant with the jokes, content, and trends, and be able to use them to your advantage to build your followers and persons viewing your page or account. Who knows? Your next customer may be on someone's timeline, so a retweet cannot hurt.
For a business that requires a lot of active Social Media and a strategic method in which to enhance awareness, consideration and conversions, then recruiting the services of a proven Social Media department with a digital agency can be tremendously beneficial.
Conclusion
Most of the methods listed above are either free or at low cost, and they are all decent ways to get your business some publicity. You can try them all, as they can only see your business become even more successful.