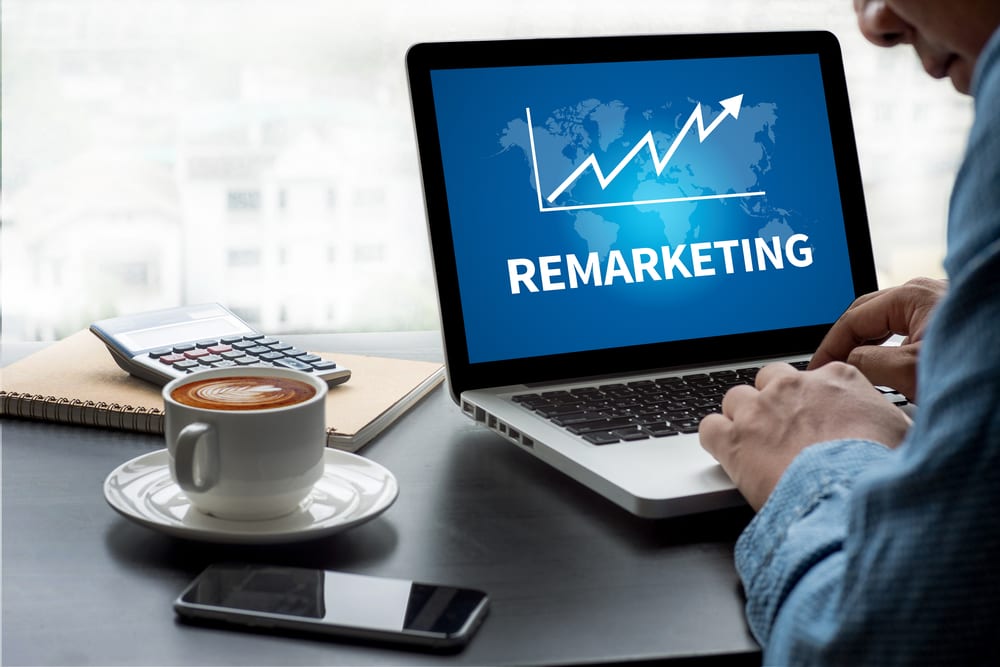 What do we mean by remarketing  
For those unfamiliar Facebook remarketing refers to the act of following your audience around the internet, through the use of website cookies and lines of code. Facebook remarketing is hugely effective as wherever your leads go they are being shown highly targeted offers for the holiday, product or services they have been researching. 
While a naïve user might attribute the shoes they were looking for popping up as advertisements to fate, a marketer knows that it was Facebook remarketing. Not only does remarketing to audiences ensure highly relevant ads it also allows for the opportunity to offer discount codes to a unique audience that might need that extra push. 
What is Facebook remarketing
Generally, the most effective audience you have to remarket is users who have visited your website.  Users who have visited your website are often highly interested in the product or service you have to offer and will visit your website for three main reasons: 
To learn more about you 

To get in touch 

To make a purchase 
Regardless of the size of the purchase, a buying decision can take more time than one website visit.  But by continually reminding them about your brand through Facebook remarketing you are able to build trust with your audience leading them to purchase from you over the competition. 
What are the capabilities 
Because Facebook remarketing allows you to target already engaged users the probability of generating more conversions, is 70% more likely.  If you have set up a Facebook and Instagram shop by utilizing the remarketing features you would also be able to target using dynamic ads. Meaning the creative of the ad will change for each user depending on what products they were looking for on your website.  
If you have the questions "What is Facebook remarketing? "Here is a real example,  User A is interested in purchasing organic hand sanitizers online after checking out a few websites to see which one is best. The user has to go to work and is unable to make the purchase.  When the User returns from work they decide to go on Facebook where she gets an ad for the product she was looking for earlier with a 10% off discount. The user then decides to purchase the product. 
4 Ways to use Facebook to remarket
Obtain followers with remarketing lists
Similar to Google Ads, Quality score metric, Facebook has a similar metric called relevancy score.  This is based on a number of factors but ads with higher relevance will generate cheaper clicks and have better reach overall. 
Engagement is a big factor when it comes to your relevancy score so you don't want to target an uninterested user with your ads. You can use marketing ads. Use the page likes objective to target users who visited your website or engaged with your page but haven't liked it, to generate super-engaged page followers.     
Target those who have already liked your page
With your recently acquired super followers who are primed to engage with your page and content, it's time to start building your relevance score. By Increasing your relevant score you'll then be gifted with more reach for less ad spend by Facebook. Targeting those who have already liked your page is a foolproof way to increase your relevancy score. 
Think strategically when creating ad schedules
As with any campaign, you must keep in mind that you are not only targeting numbers on a screen, there are real people seeing your ad, and this might lead to some unforeseen results you would not be able to understand by just looking at the numbers. When remarketing you need to be cautious of fatiguing your audience, showing them the same image and same offer on repeat for months at a time will likely only result in worse ad performance over time.  
Think strategically when setting up your campaign on the buying life of your audience, your goal and how aggressive you want your offer to be. Promotions that you are only running for a short time, for example, Black Friday, can be very aggressive such as 50% off whereas ongoing promotions should be more realistic with the offer given. 
Layer Lookalike audiences
Lookalike audiences give you the power to duplicate a relevant audience and expand your reach to an entirely new audience that is just as relevant. This is an incredibly useful way to expand your audience and find untargeted users. There is no better way to generate an audiences list with high relevance than by cloning your remarketing list.  These are people who have already taken the action you design and Facebook is finding users with very similar characteristics and interests to them. 
Choosing the right Facebook remarketing specialist for you and your business is one of the most important decisions you can make when it comes to your success in digital marketing. Choose the experts with experience running hundreds of remarketing campaigns already. Let's Talk!