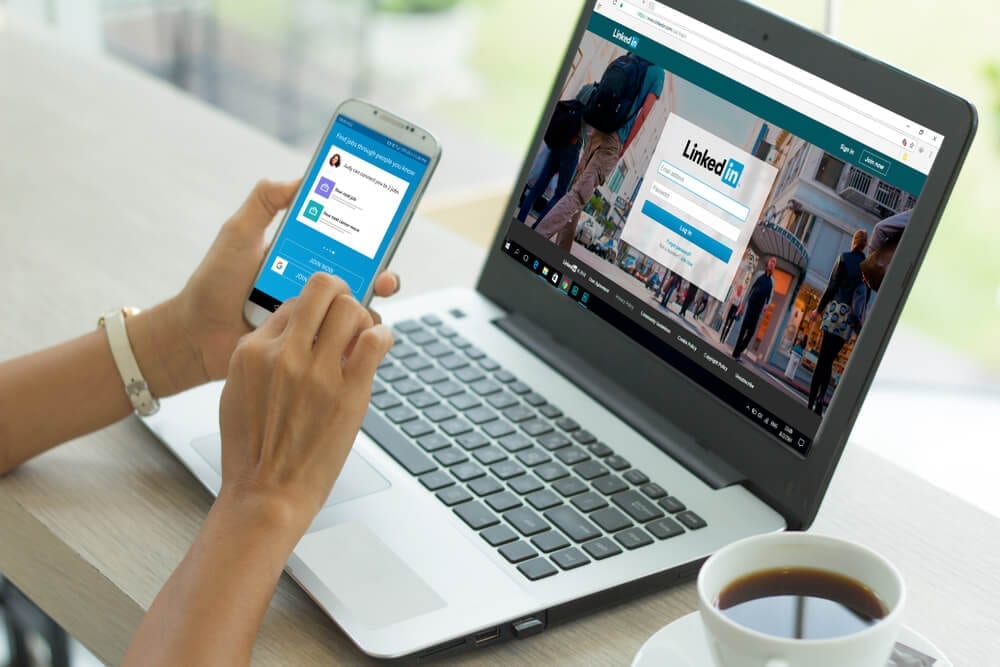 LinkedIn advertising is quickly growing and will soon become an essential part of the Social Media marketing mix. We're here to explain the key differences between LinkedIn advertising and other traditional platforms such as Facebook.
There are a variety of other channels however none comes close to matching LinkedIn when it comes to connecting with a business-oriented audience. Business-oriented audiences are especially difficult to segment when it comes to popular social platforms such as Facebook, Instagram, Twitter or SnapChat as these platforms are built with a personal profile in mind.
The ability to reach professionals with highly targeted messages is just one of the unique reasons that LinkedIn has in its favor. We're about to delve into the full extent of Linkedin's unique capabilities and how it differentiates itself from the pack.
Here are our 4 through-provoking reasons, why LinkedIn should be considered an essential part of your online marketing mix.
The Only True Professional Social Platform
LinkedIn hosts 660+ million users in over 200 countries (source: LinkedIn), although other platforms may have more users, Facebook, in particular, has over 2 billion, none come close to the quality of users on LinkedIn.
Users on LinkedIn specifically engage with content that aligns with their career people will go to LinkedIn if they are looking to:
The 660+ million users on LinkedIn are high-quality users and as is well known in digital marketing quality rules over quantity.
Targeting By Professional Profile
All social platforms allow you to target a specific audience however often due to high user activity on the biggest platforms your campaigns could be destabilized by irrelevant audiences.
With LinkedIn's paid advertising tool you can access the right professional audience and connect with the decision-makers.
LinkedIn allows you to target by:
Skillset.

Degree.

Industry.

Company size & name.

Job title.

Job function.

And more.
Your advertisements can run in the News Feed, Side Panel or LinkedIn's InMail and it gives you the option to run your advert in a variety of formats photo, video, text etc…
All this to say that although Facebook also has these features. LinkedIn's targeting capabilities are tailored and more advanced for a business-oriented audience.
Better Conversion Rates
In the advertising world we live in today, competitive conversion rates are hard to come by…and they do not happen by accident. LinkedIn accurately delivers your message to the right potential leads meaning it generates a larger visitor-to-lead conversion rate.
LinkedIn is a professional networking site, it's like nothing else out there and cannot be replicated. It can save you time, effort and money by prequalifying your audiences simply due to the fact you are advertising on linkedIn.
You will pay more for clicks and impressions on LinkedIn compared to Facebook however the quality of leads you will generate is vastly different, which is the ultimate goal. Higher rewards….lower risk.
Higher Advertising Costs, But Bigger ROI Potential
As mentioned in our previous point LinkedIn advertising is more expensive than other platforms, this doesn't mean it is not worth it or that it's overpriced.
It ultimately comes down to ROI (Return on investment), often times a costly investment is preferable to a smaller investment based on what you get back from it…your returns.
While platforms like Facebook allow you to run campaigns from as little as $1 a day LinkedIn requires a minimum of $10 a day with a minimum bid of $2 CPC (cost per click).
The biggest appeal of advertising on LinkedIn is what you get back, although more expensive the potential earnings are a lot more based on the audience you target.
Not All Social Advertising Platforms Are Created Equal
There you have it, LinkedIn advertising's unique advantages come in the form of its valuable audience, unrivaled targeting options and making goals. Although it may be a risky move due to its high costs the possible ROI is unmatched by other social platforms. Due to the high costs don't go in blind talk to an expert on LinkedIn marketing today with our free consultation.